Bond Market Data
HSBC Asian LCY Bond Returns Index
Data vary across markets. For details download spreadsheet.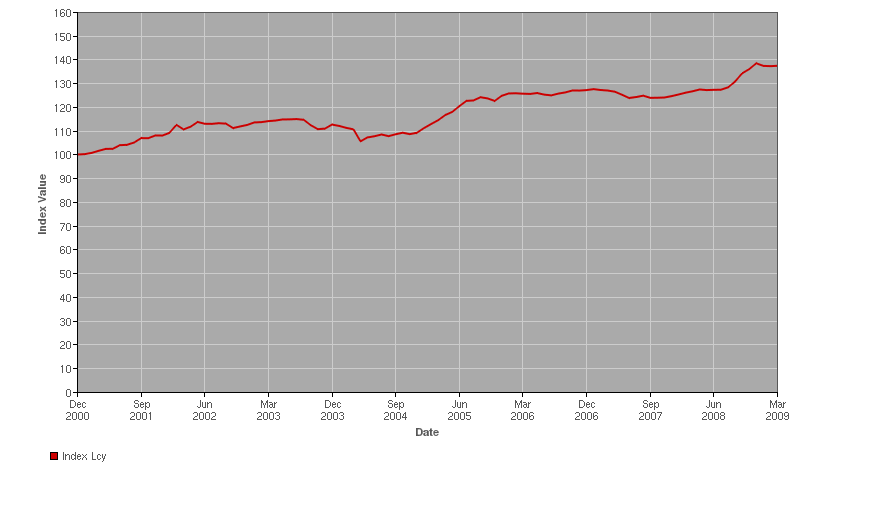 Asian Local Currency Bond Returns Index
Bond indices are used to benchmark the total return performance of a bond portfolio. This indicator is based on the HSBC Asian Local Bond Index (ALBI). Bonds included in the ALBI adhere to a set design criteria—local-currency (LCY) denominated, high quality, and liquid bonds in Asia ex-Japan.

Asia Bond Indicators adjusts the ALBI to include only the ASEAN+3 bond markets listed below. Bond returns for each market can be tracked by the individual market indices that make up the ALBI.

Details on the indices, including rules of index construction, calculation methodologies, and index profiles are discussed in Fact Sheet: Index Construction and Calculation – HSBC Asian Local Bond Index.
Note on the Data:
1. Monthly index values are from Bloomberg (HSLI). Monthly returns are calculated as:
Return at month m =
Index value at month m – Index value at month (m – 1)



---

Index value at month (m – 1)
2. Year-to-date returns are calculated as:
Year-to-date at month m =
Index value at month m – Index value at start of year



---

Index value at start of year