Bond Market Data
Foreign Holdings in LCY Government Bonds
Data vary across markets. For details download spreadsheet.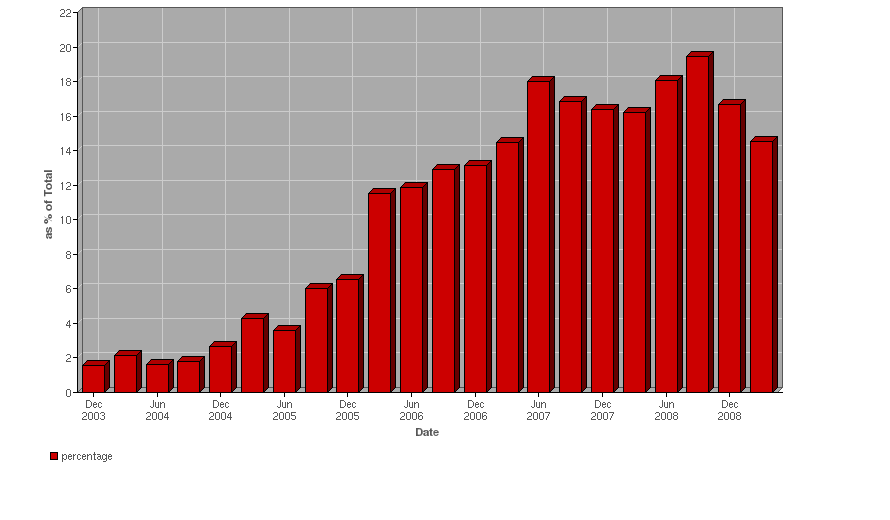 Foreign Holdings in LCY Government Bonds
Foreign Holdings in LCY Government Bonds =
Debt Securities Held by Foreign Investors
    x 100

---

Amount of LCY Government Bonds Outstanding
This indicator shows the percentage in LCY government bonds held by foreign investors relative to the amount of LCY government bonds outstanding in a specific market. A high percentage share indicates greater participation of foreign investors in buying LCY bonds in a particular market.
Note on the Data:
1. Specific data sources for each market are as follows:

ID: Directorate General of Budget Financing and Risk Management–Ministry of Finance. Government bonds include treasury bills and bonds.