Bond Market Data
Foreign Holdings in LCY Government Bonds
Data vary across markets. For details download spreadsheet.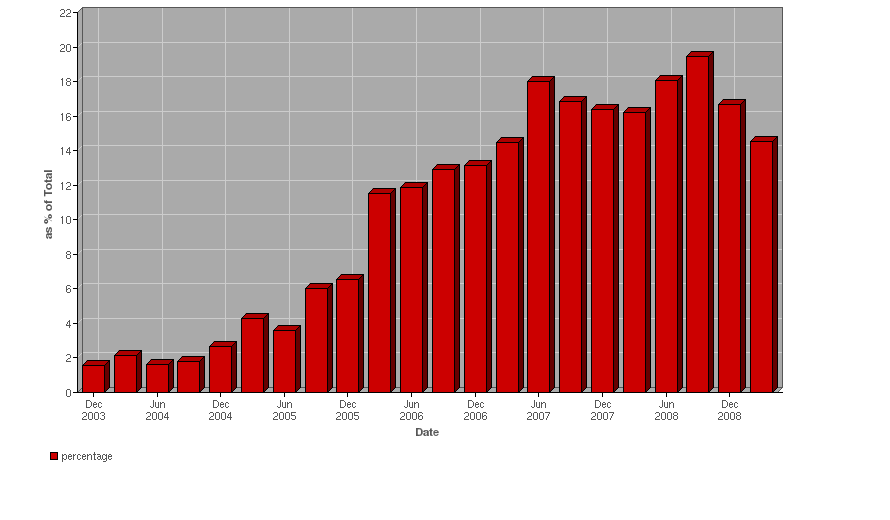 Foreign Holdings in LCY Government Bonds
Foreign Holdings in LCY Government Bonds =
Debt Securities Held by Foreign Investors
x 100

---

Amount of LCY Government Bonds Outstanding
This indicator shows the percentage in local currency (LCY) government bonds held by foreign investors relative to the amount of LCY government bonds outstanding in a specific market. A high percentage share indicates greater participation of foreign investors in buying LCY bonds in a particular market.
Note on the Data:
Foreign holdings data only include treasury bills and bonds.
Directorate General of Budget Financing and Risk Management, Ministry of Finance.